About Swedish Gundog League
For many years we had a dream and vision of running a gundog club that takes Britain to Sweden when it comes to tests and trials. To carry on the working  inheritance in the line of the The Kennel Club and the british gundog clubs. We want to create an tests and trials that raises the standard of dog handlers as well as dogs and judges.
In August 2017, the thoughts became reality and Swedish Gundog League was formed. The club's purpose is to apply an entire British test system, with assessments in accordance with The Kennel Club's Field Trial Rules and Regulations.
Dogs registered in each country's kennel clubs, British or FCI-affiliated, are welcome to start in SGL. Our ambition is to offer qualitative Field Trials during the shooting season and Working Tests during the spring and summer. We strive to have one or two British judges in all tests to maintain close contact with the country of origin and to ensure continuing education and high quality in the activities such as tests and trials.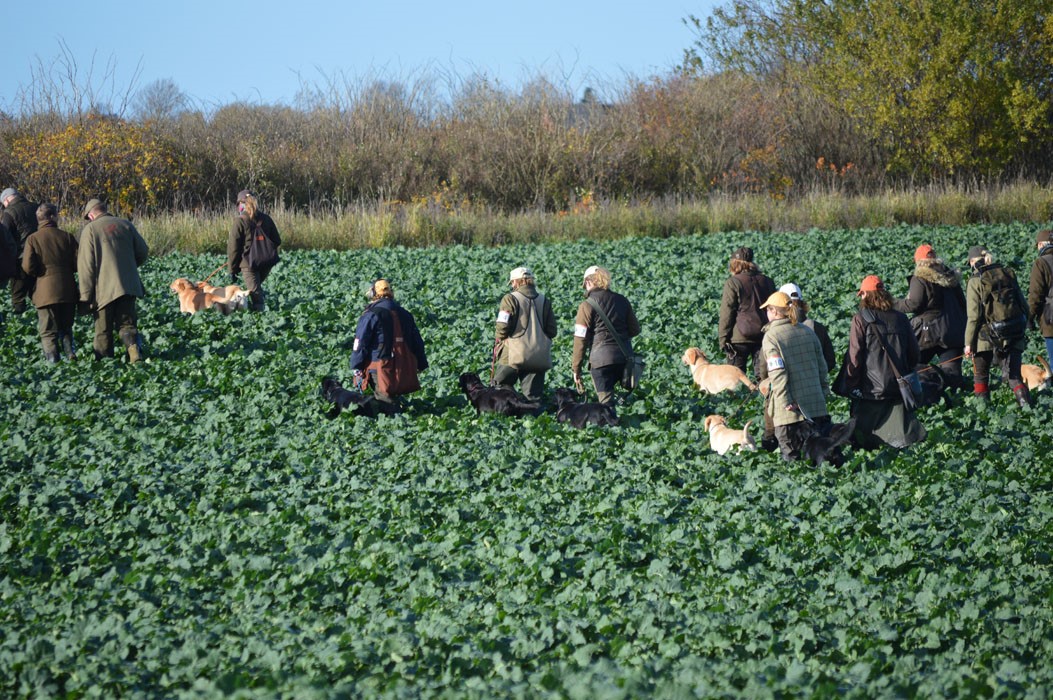 SGL Championship 2018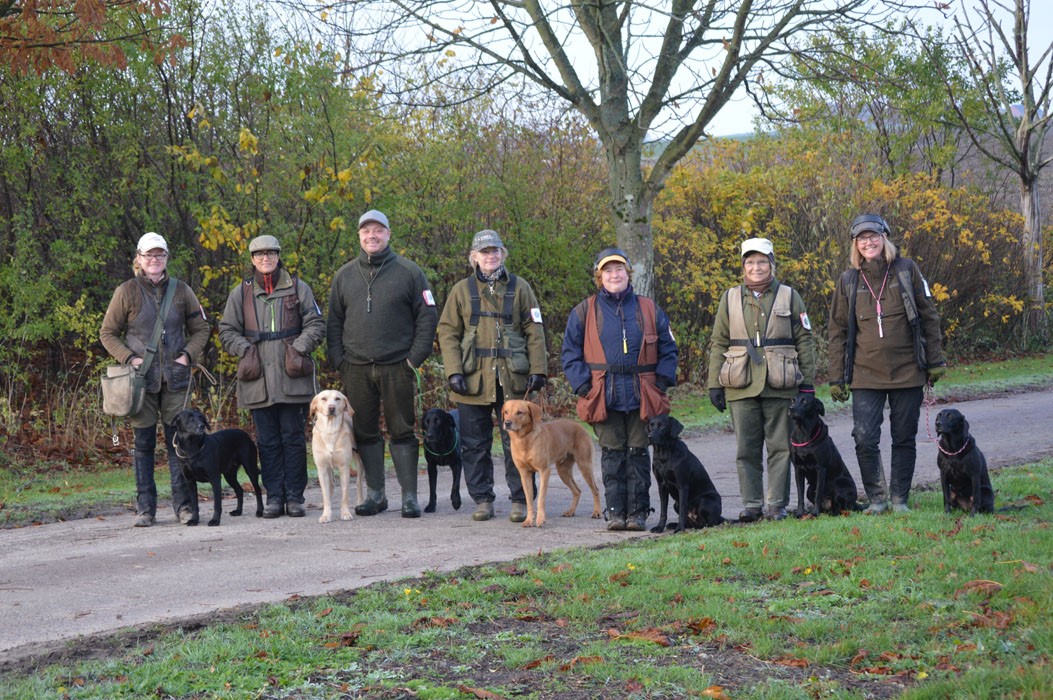 7 handlers waiting for the second day to start at SGL Championship 2018.